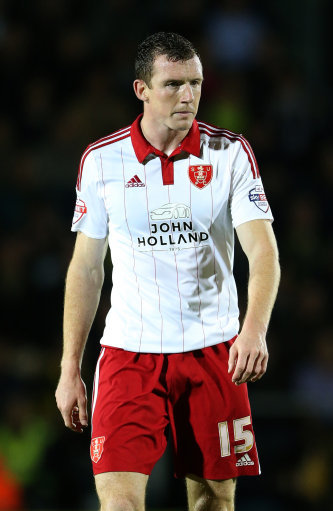 Collins has had his contract terminated by mutual consent in order to pursue a career in the USA with North American Soccer League side Tampa Bay Rowdies.
The defender was signed by then manager Micky Adams in January 2011 and during his time has played in over 200 games, scoring 14 goals in the process.
Collins told sufc.co.uk; : "These opportunities only come along once in a lifetime and it was the right move for me and my family at this point in my career, I am indebted to the club for allowing me to take up this opportunity. There have been some devastating lows but some fantastic highs during my time at Bramall Lane and there is no question that once a Blade always a Blade - this wonderful club has a way of getting under your skin."
"I'd like to thank the players and staff I had the pleasure of working alongside. There are so many fantastic people working behind the scenes that deserve to see the club back where it belongs along with the long suffering fans who are the most loyal in the country. Thank you for the memories and all the best in the future."