Before the Premier League season was suspended, Sheffield United were flying high. The Blades had shattered pre-season expectations and were in the midst of a race for European football, despite many touting them for relegation.
With the Premier League returning this month, the impact of the break and the lack of fans will be sure to affect Chris Wilder's men and play a huge part in how the rest of their season pans out.
The Blades last played over three months ago in a 1-0 victory over Norwich. Here's how we see the rest of Sheffield United's season playing out.
---
Matchday 29 - Aston Villa (Away)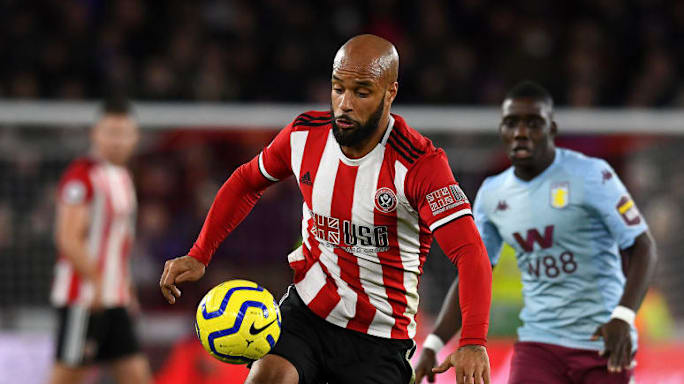 Date: Wednesday 17 June
Time: 18:00 BTS
Channel (UK): Sky Sports
Sheffield United return to action at Villa Park, where they'll resume their Premier League campaign against Aston Villa. Villa have struggled this year despite spending big in the summer and find themselves fighting against relegation.
Wilder's side will relish the opportunity to get back on the pitch, especially against a side struggling for form. The Blades will resume their season with a win over Villa and continue working towards European qualification.
Verdict: Win
Total Points Tally: 46
---
Matchday 30 - Newcastle (Away)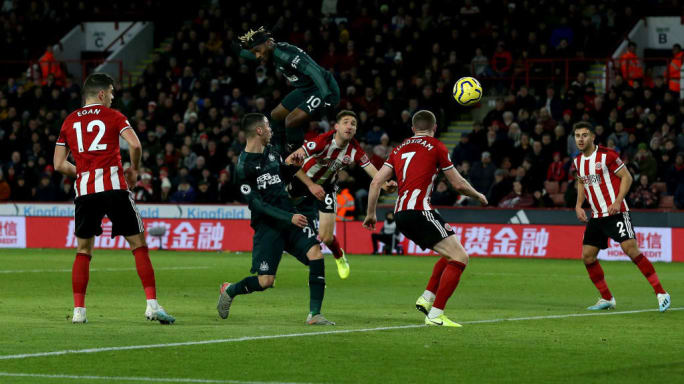 Date: Sunday 21 June
Time: 14:00 BTS
Channel: Sky Sports
Following a win at Villa Park, Sheffield United head to St James' Park to take on Newcastle. In a similar fashion, Newcastle have exceeded expectations and find themselves comfortably sat in mid table, despite being tipped for the drop, but the Blades should have more than enough to see Steve Bruce's men off here.
Wilder's side will escape St James' Park with all three points, winning back to back away matches in the Premier League for only the second time this season.
Verdict: Win
Total Points Tally: 49 Points
---
Matchday 31 - Manchester United (Away)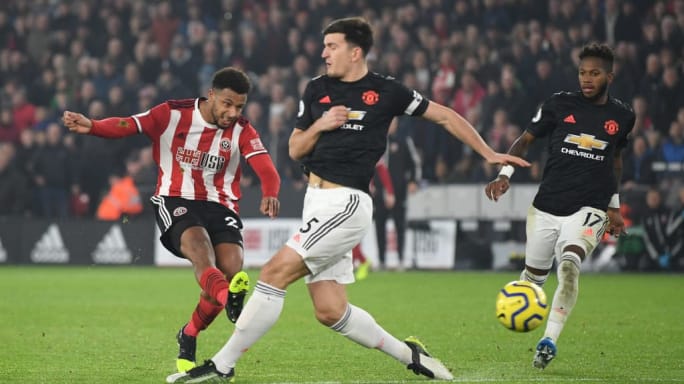 Date: Wednesday 24 June
Time: 18:00 BTS
Channel (UK): Sky Sports
In what will be Sheffield's third away match in a row, the Blades head to Old Trafford to take on Manchester United.
The two sides are both chasing European football, with Sheffield only two places and two points behind the Red Devils.
The clash will be one of the most significant of the season for Sheffield and will play a huge part in determining whether they'll land a Europa League spot by the end of the year or not, but unfortunately United will be too much for Wilder's men and will send the Blades home empty handed.
Verdict: Lose
Total Points Tally: 49 Points
---
Matchday 32 - Tottenham (Away) Date: Thursday 2 July
Time: 18:00 BTS
Channel (UK): Sky Sports
In their first game back at Bramall Lane following the Premier League's return, Sheffield will take on Tottenham in what's sure to be a tough encounter.
Jose Mourinho's men sit one place below Sheffield in the table and will want to continue their push back into the European qualification places - though that push has included five losses in six games in all competitions.
It certainly won't be a pretty game, but Spurs will leave Bramall Lane with all three points and kickstart their resurgence under Mourinho.
Verdict: Lose
Total Points Tally: 49 Points
---
Matchday 33 - Burnley (Away)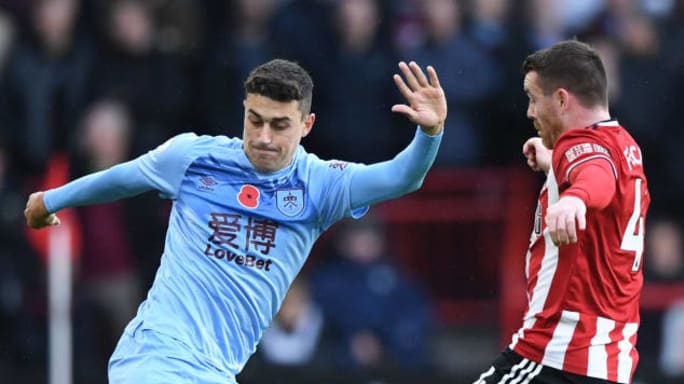 A trip to Lancashire is up next as Sheffield United take on Burnley at Turf Moor. Sean Dyche's side have enjoyed a fairly successful season and are currently only four points behind the Blades.
Wilder's men will fancy their chances here though and a good old fashioned battle between the two defensive minded sides should see Sheffield come out on top.
Verdict: Win
Total Points Tally: 52 Points
---
Matchday 34 - Wolves (Home) Next up, the Blades welcome Wolves to Bramall Lane in one of the most important games of both teams' seasons. Both sides are in the thick of the race to land a European qualification place and will be desperate to land the points.
While Sheffield's defence will do a good job making life difficult for the Wolves attack, Nuno Espírito Santo's men will steal this one.
Verdict: Lose
Total Points Tally: 52 Points
---
Matchday 35 - Chelsea (Home) A clash with Frank Lampard's Chelsea will await Sheffield United following their clash with Wolves and unfortunately it will be more of the same for Wilder's side.
The Blades will do an admirable job against Chelsea, but the Blues' young attack will find a way to break Sheffield down, snatching a low scoring win.
Verdict: Lose
Total Points Tally: 52 Points
---
Matchday 36 - Leicester (Away) It doesn't get any easier for the Blades, who find themselves heading to the King Power Stadium following two tough losses. Brendan Rodgers' men have been in excellent form this season and find themselves third in the Premier League.
Leicester will look to solidify their Champion League place with a solid win against Sheffield United here and the Blades will succumb to their third straight loss for the first time this season.
Verdict: Lose
Total Points Tally: 52 Points
---
Matchday 37 - Everton (Home) Wilder's side will look to shake off the last few struggles with a strong showing at home against Everton.
Carlo Ancelotti's side have been slowly climbing the table since the Italian took charge and it'll be a tough test for the Blades. When all is said and done, the two sides will leave the game with a share of the points.
Verdict: Draw
Total Points Tally: 53 Points
---
Matchday 38 - Southampton (Away)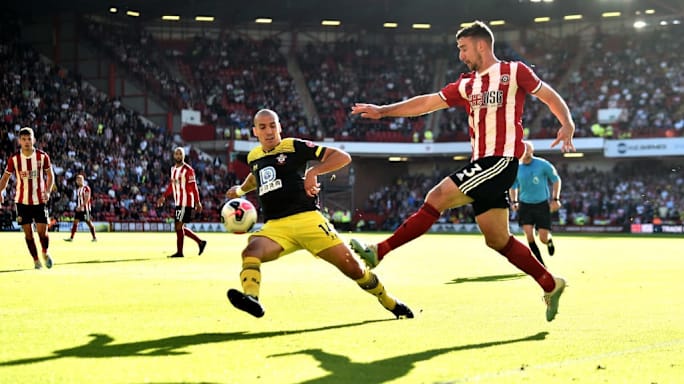 The Blades will end their season at St Mary's taking on Southampton. The Saints will have likely ensured Premier League survival by the final game and will be full of confidence taking Sheffield on.
Sheffield United will have to be at their best if they hope to finish in the top seven and land a European qualification spot, but victory here might be enough. Wilder's men will end the season with a win to cap off a truly memorable season.
Verdict: Win
Total Points Tally: 56 Points
Source :
90min