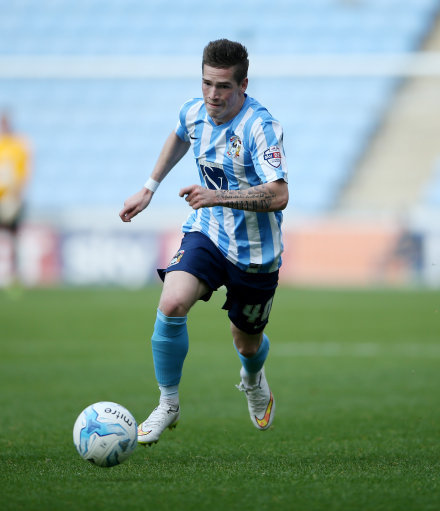 Kent, 19 could join the Bramall Lane club on loan as Sheffield United boss Nigel Adkins looks to bolster his squad ahead of a possible play-off push.
The Sheffield Star believes that Kent would be an ideal replacement for striker Marc McNulty who is ruled out through injury for the remainder of the season - he is also on loan at Portsmouth!
He enjoyed a loan spell earlier this season where he played 10 (+7 as a sub) games for Coventry City, playing at Bramall Lane in the Blades 1-0 victory. He netted just once during his Sky Blues stint in a thrilling 4-3 home victory over Barnsley on 3 November. Top date he has made just one appearance for Liverpool, this was last January in a 2-2 draw at Exeter City in the FA Cup.