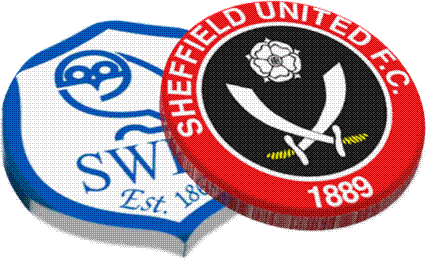 After all this hype the game will probably fizzle into a boring 0-0 draw – nah not really. We have the feeling that, whatever the score-line, both sets of supporters will have witnessed an entertaining fixture.
Having won the previous derby by four goals to two last September the Blades already have bragging rights over their City rivals. Little time seems to have passed since the so called 'Bouncing Day Massacre,' but Wednesday have seen a change in management, with Jos Luhukay taking charge for the very first time. Whilst seen their injury list extends even further. As for their league position, they lay twelfth but fear more danger of going down than going up!
Consolidation seems to be the key for the Owls this season – a far cry after whaling the sounds of promotion in pre-season having reached the Play-Offs for the previous two campaigns under previous manager Carlos Carvahal.
United hit a blip before Christmas. Whislt they ended 2017 on a poor note, losing 1-0 at home to Bolton, the Blades recorded good draws at Aston Villa (2-2) and Derby County (1-1) as well as beating Sunderland (3-0) on Boxing Day.
Wilder has drafted new recruits with Ryan Leonard (from Southend United) and Lee Evans (Wolves) making a permanent switch to Bramall Lane. Striker James Wilson (Manchester United) has also joined on loan for the season and the trio, along with any new signings not mentioned will be eligible for tonight's fixture.