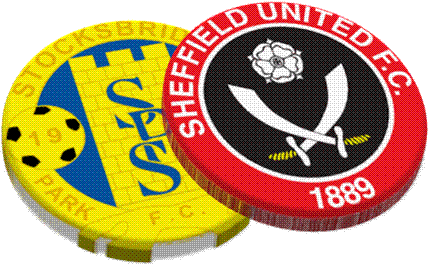 Stocksbridge Park Steels vs. Sheffield United
Saturday, 9th July 2016 - Kick-Off: £3:00PM
Sheffield United ended the 2015/16 SkyBet League One season in poor form, finishing a lowly 11th place - their lowest ever finish since 1983. Since then the old regime under Nigel Adkins has been dramatically changed.
United's answer to the 2016/17 promotion charge is the appointment of Stocksbridge-born Chris Wilder whom has just guided Northampton Town to the League Two title, and immediately announced his retainer list. The club decide to release ten players whom are out of contract this summer; Mark Howard, Bob Harris, Callum McFadzean (Kilmarnock), Terry Kennedy, Harrison McGahey (Rochdale), Florent Cuvelier (Walsall), Ryan Flynn, Jose Baxter, Jamal Campbell-Ryce and Captain Jay McEveley (Ross County) have all left on a free transfer. Alex Baptiste (Middlesbrough), David Edgar (Birmingham City) and Conor Sammon (Derby County) all return to their parent clubs following the completion of their loan deals with United.
Incoming into the team for the new season is winger Mark Duffy (Birmingham City) and defenders Chris Hussey (Bury) and James Wilson (Oldham Athletic) who completed his free transfer last Tuesday. United fans who make the journey across to S36 should see the new players in their first fixture for the Blades.
Following the completion of tomorrow's fixture at Bracken Moor, the Blades will travel to FC Halifax (19 July), Grimsby Town (23 July) and Hansworth Parramore (29 July @ Worksop Town FC). There only home fixture will be against Derby County on Wednesday, 27 July. On 14 July United will travel to Spain to face an un-named opponent.
Stocksbridge have been fortunate to keep the remainder of last season's squad which fell short of reaching the play-offs in the EvoStick Division One as they ended the season 9 games unbeaten - including a 4-4 draw at home to Romulus. They have however lost the services of Rory Coleman who has joined Ilkeston FC but this week celebrated the signing of young midfielder Sam Fewkes from National League side Lincoln City.
Admission Prices: £7.00 for adults, £5.00 for OAPs, £2.00 for children 12 to 16 years old. Children under 12 years old, free (providing they come with a paying adult)